Gallery
Chhordima - Silent Feature of Indian Women Movement
For the average Indian woman, the slogan is—"Back to the kitchen". Man lives his own life in the outside world, while woman pursues faithfully the monotonous round of her domestic duties and household chores.
But the fact is - A home is a home because of the housewife. A woman is her husband's partner in life and a sharer in all his joys and sorrows, partner as well as counselor. A woman's jewel is her chastity; it is this emphasis on chastity that is the distinctive characteristic of the Indian woman as contrasted with the woman of any other country. It is the importance that is attached to chastity that has made her value a single marriage. So she is entitled to all the considerations and all the opportunities that are customarily allowed to men. It must, however, be admitted that in actual practice we see a wide departure from all these high ideals which are processed. Out of man's selfishness, and also being economically dominant, man has managed to confine a woman to her home and has denied her those opportunities of freedom and growth which the Shastras enjoin.
Chhordima, my grandma. I found a very lively lifestyle of her since my childhood. In the male-dominated society, I got much inspiration from her to walk through life with a positive attitude and happiness. throughout my life, I saw how she carried happiness with a positive thought process, in spite of the pressure of family matters along with their demand and supply. As she grew older, I saw, a distance created with her children, who got busy in their own professional and family life. She lost her husband and became absolute alone. But still, I found her with great motivation towards life. Who accomplish her daily job on her own, tried to keep herself happy with her grandchildren. She carries a great inner strength along with self-respect and love.
It's my tribute to this great lady in my life.
Meet the Creators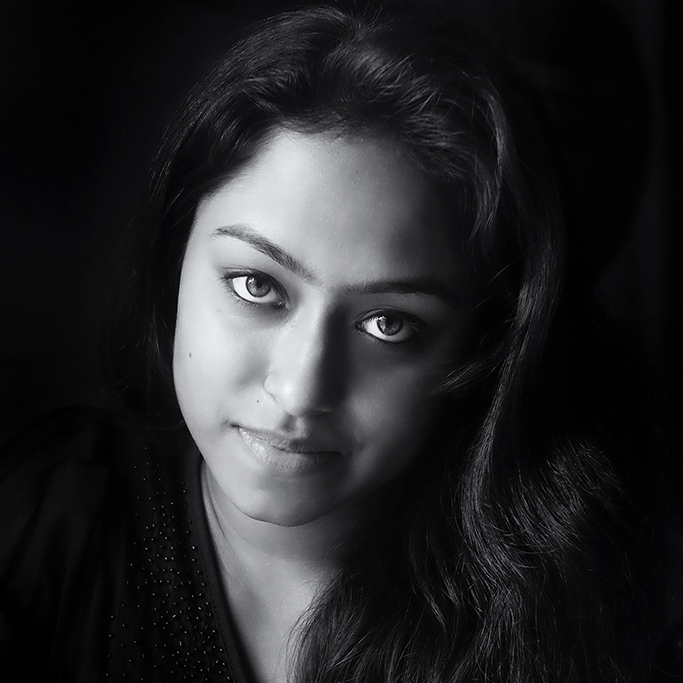 Artist
Ranita Roy
Myself Ranita Roy from Andul, India. Andul is a small town near Kolkata, India. I'm studying a Masters degree in Environmental Science from Asutosh College (Kolkata). Photography is a kind of meditation for me. I started photography in 2015. I love to capture everything around me, yet I have a very special interest in Narrative photography. Through this medium of art, I express myself and remain good. I completed different projects under the State Government of West Bengal along with many self-projects like Old Age Happiness, Flood affected areas, Child Labor, Health care issue, Animal rights and many more. Being a scholarship awardee from NOOR (Stanley Greene scholarship) in Foundry Photojournalism Workshop 2018 and Timothy Allen Photography Scholarship Award 2018, I gained advanced knowledge in narrative photography. The workshop "Experimenter Learning Program: Module III: New Directions on Documentary photography by Sohrab Hura (Magnum Photos) has enriched my knowledge further. I'm also selected for National Geographic Photo Camp_Kolkata in 2018. Nominated for Worldpress Photo 6x6 Global Talent Program (Asia)2019. In 2019 I'm selected for 7th annual New York Portfolio Review organized by the New York Times at New York. Selected for CMX workshop 'Your Photojournalism Survival Kit' by Ron Haviv in Bangladesh in March 2019. I have won diverse photography challenges in National and International level including UNESCO (Climate change), 7th National Photography Award_ 2019 (INDIA), Honorable Mention in Marilyn Stafford FotoReportage Award, West Bengal State Award Champion at Kalanand organized by PrafullaDahanukar Art Foundation and being top 10 finalists of International Women Photographer Award 2017. Among the selected photographers for 30 Under 30 Women Photographers / 2018, Organized by ARTPIL. Many of my photos and photograph stories were published in various media.