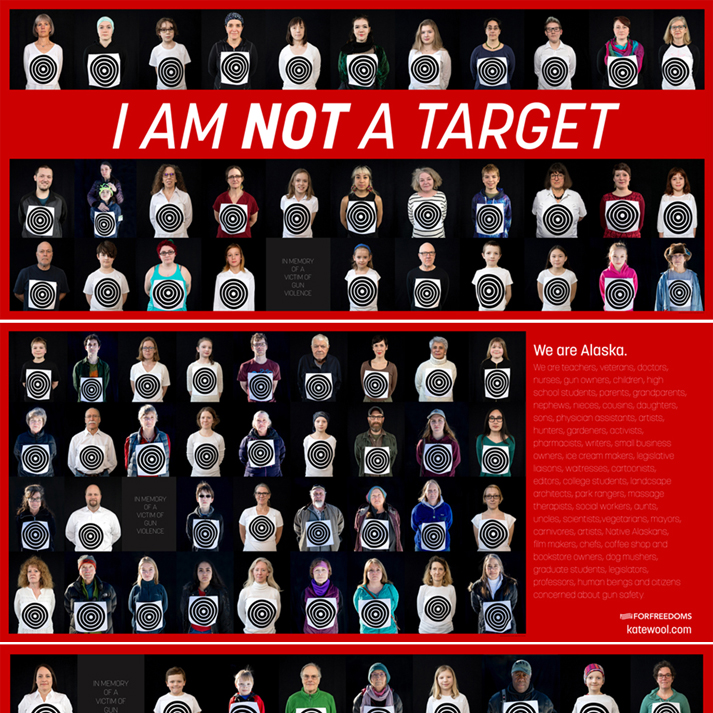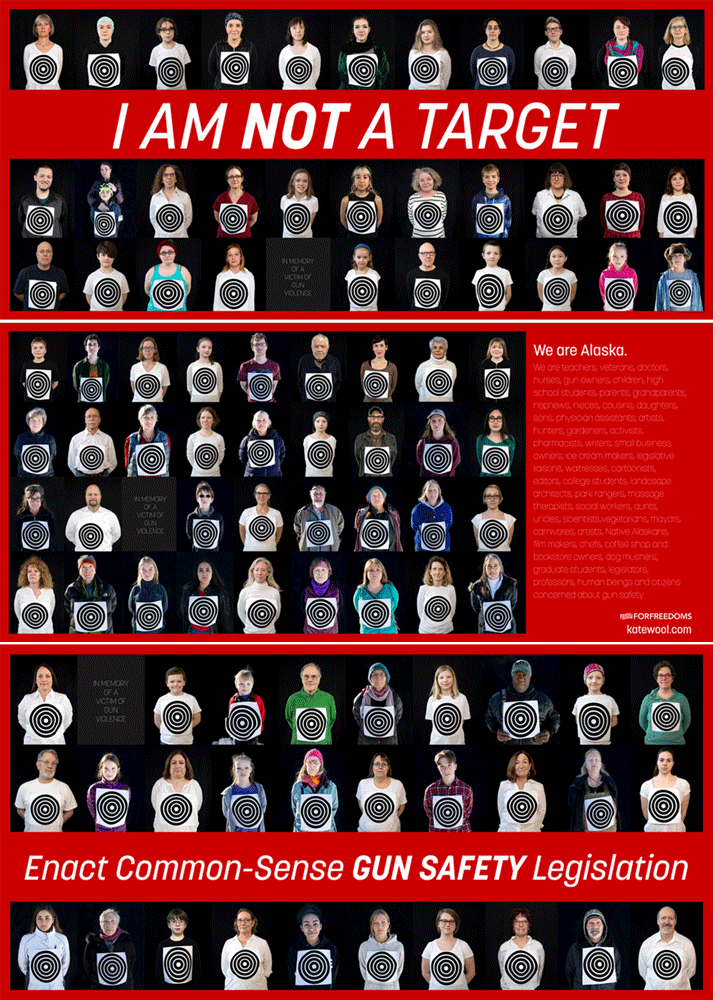 Hosted by
Kate Wool
Community Forum on Gun Safety
Description
FRI. OCT 5 @ 5 - 7pm
Community Forum on Gun Safety, Raven Landing, Fairbanks, Alaska
The community forum consists of a moderated discussion with 5 panelists, focusing on what our community can do with improvements on and education of gun safety.
FRI. OCT 5 @ 7 - 8pm
Raven Landing, Fairbanks, Alaska
Kate Wool will be photographing additional activists who want to send a message to Washington, DC. A poster, similar to the Well St. Art Co. banners, will be sent in January to all three Alaskan delegates to communicate that we want and need more gun safety legislation.
If you would like more information on this project,
please contact Kate Wool or For Freedoms.