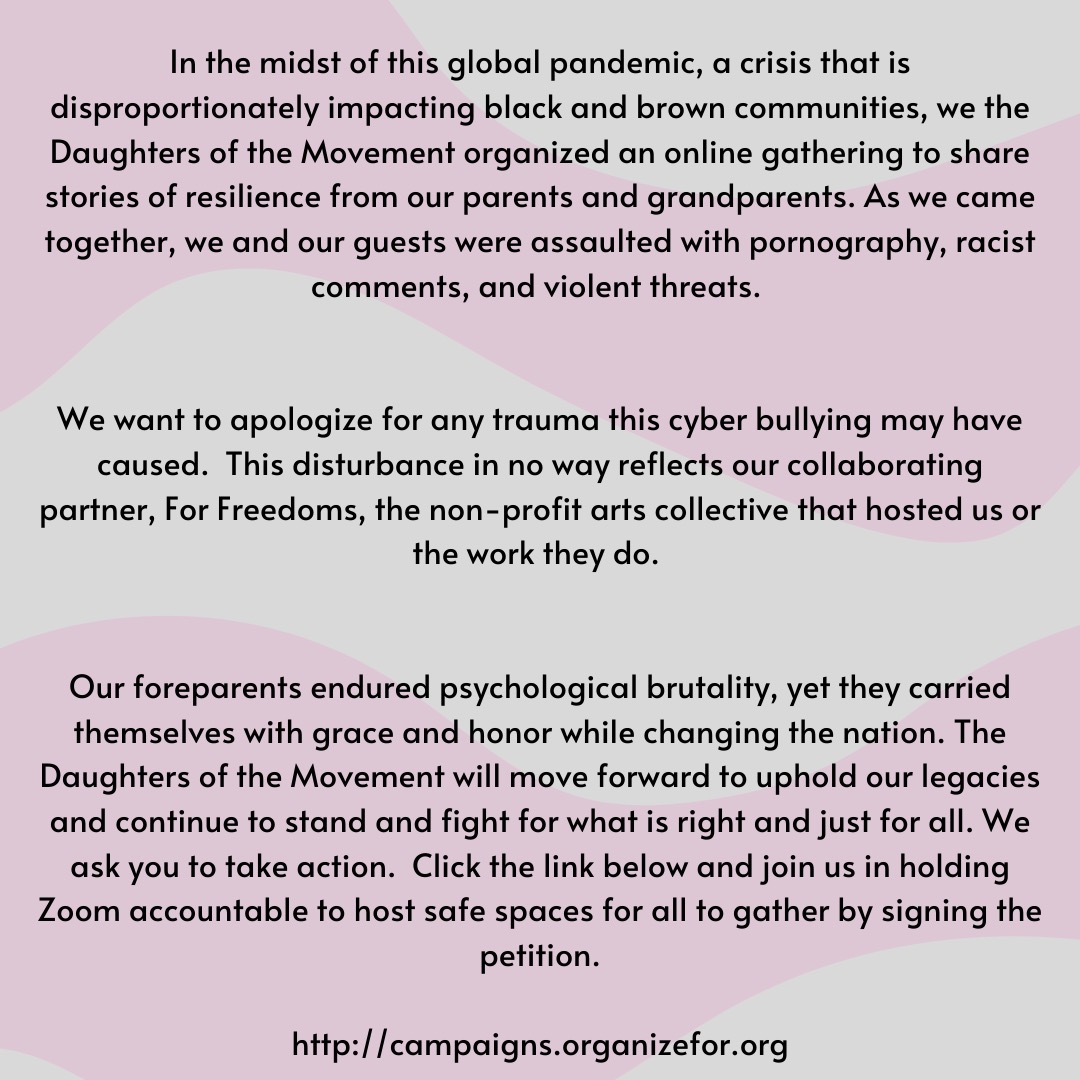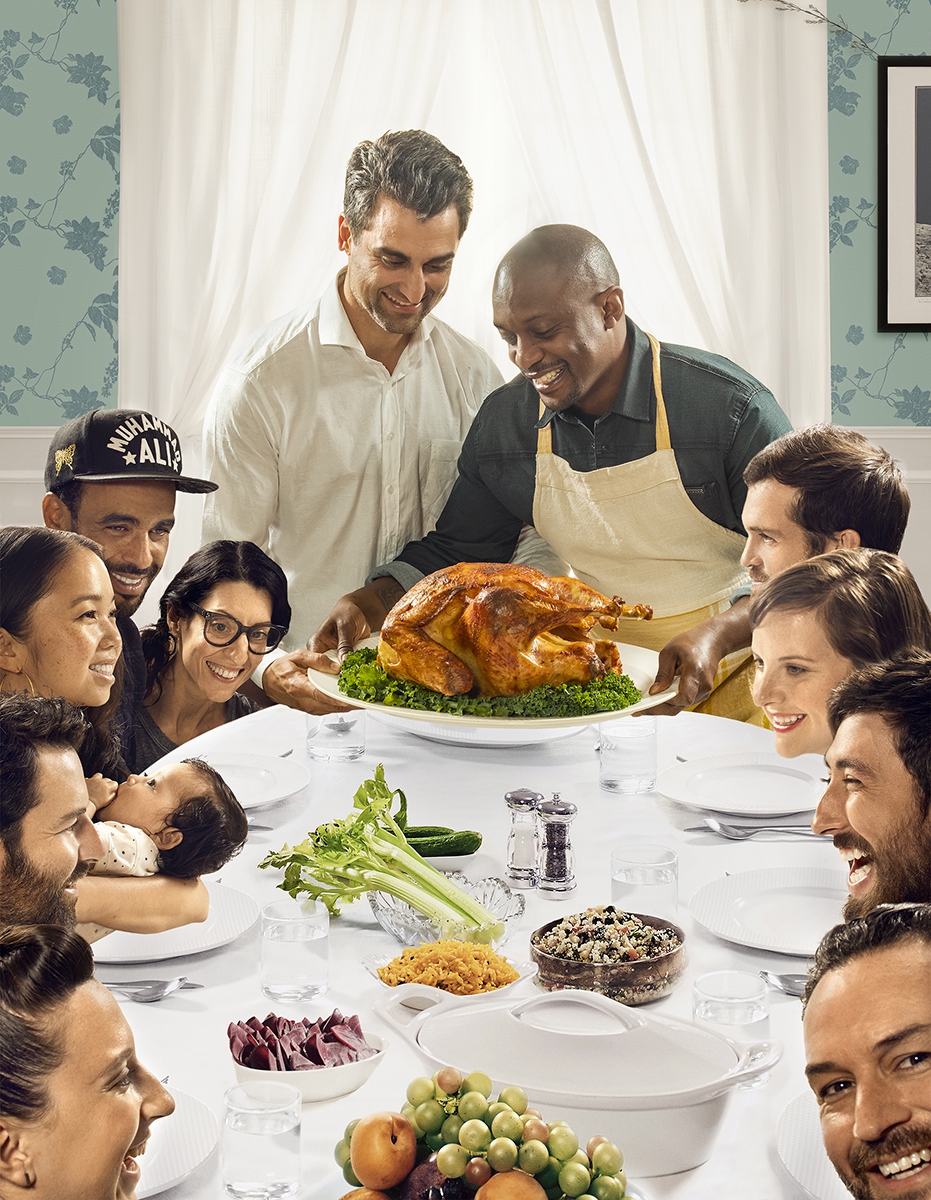 Hosted by
For Freedoms
The Statement from Daughters of the Movement
Description
In the midst of this global pandemic, a crisis that is disproportionately impacting black and brown communities, we the Daughters of the Movement organized an online gathering to share stories of resilience from our parents and grandparents. As we came together, we and our guests were assaulted with pornography, racist comments, and violent threats.
We want to apologize for any trauma this cyber bullying may have caused. This disturbance in no way reflects our collaborating partner, For Freedoms, the non-profit arts collective that hosted us or the work they do.
Our foreparents endured psychological brutality, yet they carried themselves with grace and honor while changing the nation. The Daughters of the Movement will move forward to uphold our legacies and continue to stand and fight for what is right and just for all. We ask you to take action. Click the link below and join us in holding Zoom accountable to host safe spaces for all to gather by signing the petition.